The baseball and softball games at Cherryvale tonight have been canceled and rescheduled for tomorrow 5/3/22 starting at 3pm.

The following is a short survey to gather information on how ESSER III funds might be spent across the school district. The survey will be open through May 12, 2022. Thank you in advance for your participation in this process!
https://forms.gle/NuAbzdjn21aq7Jr8A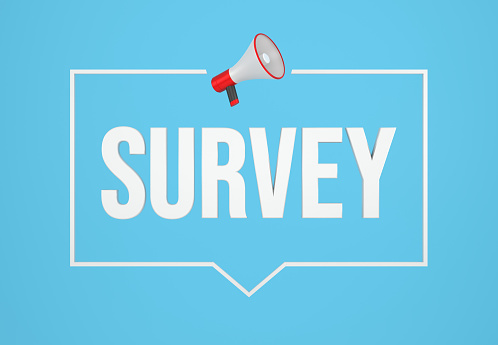 **HS TRACK & FIELD @ HILLSBORO**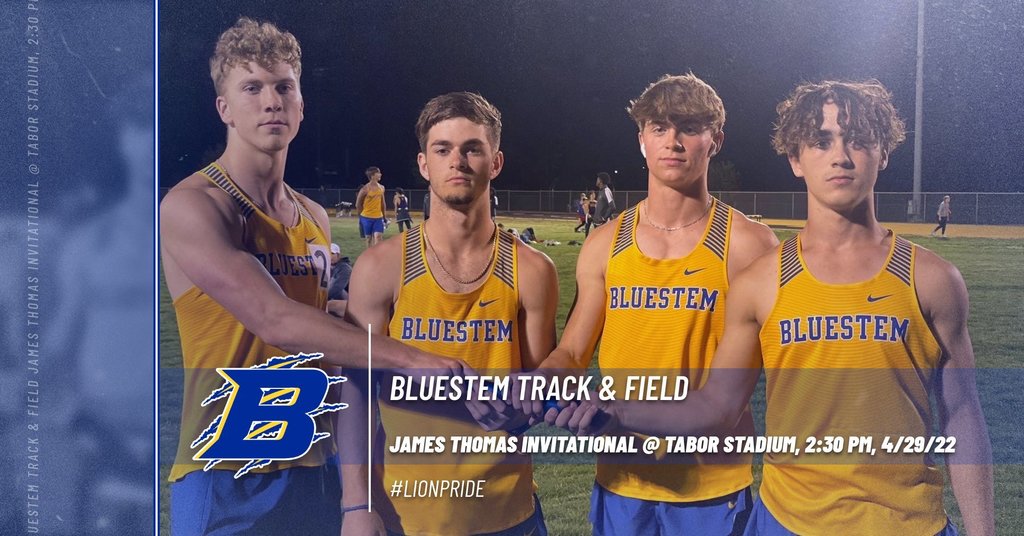 Early Childhood Annual Rodeo is scheduled for May 16th. AM class at 10:00am and the PM class at 2:00pm.
Bluestem Elementary Yearbooks are on sale. Last day to order online or in the office is May 24th. Order forms went home with students or order online at Inter-state.com/order the code number is 62437V.


May 5th & 10th from 8-11 am, BJSHS will be holding sports physicals. Cost is $25.00. Cash or Checks made out to Art of Life. A sign-up sheet will be in the office, but walk-ins are welcome too. For a current physical form, go to
https://www.kshsaa.org/Public/PDF/FORM-PPE.pdf

Lion Happenings 4/25-5/1. ​All events are subject to change. Please check the school website for updates.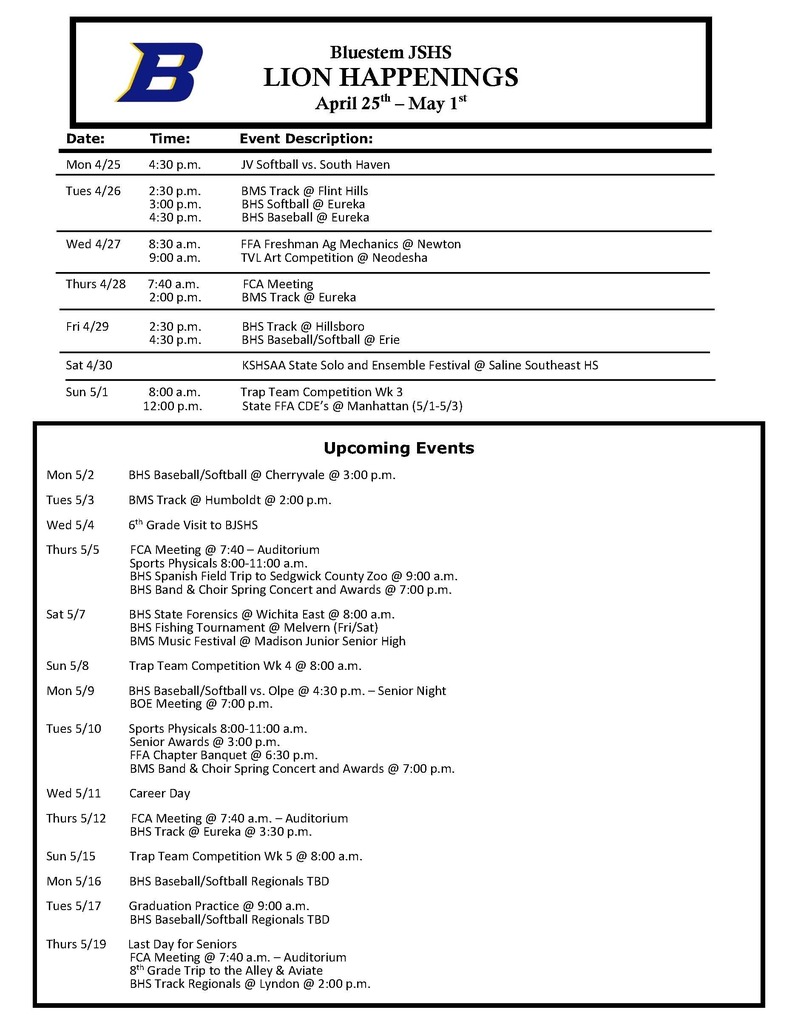 JH TRACK & FIELD, UDALL, 4/21/22, 1:30 PM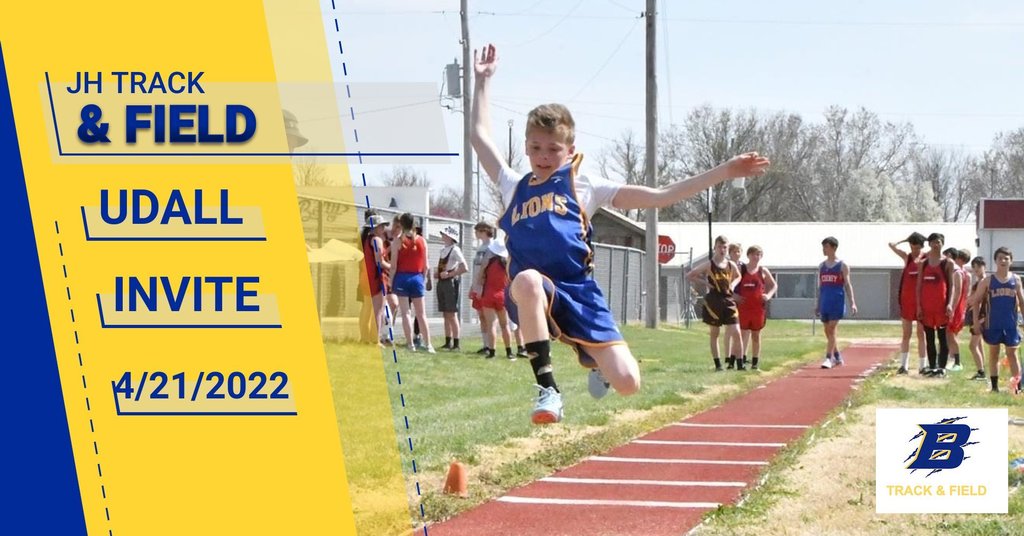 **HS TRACK & FIELD @ FREDONIA RELAYS, 4/21/22, 3:00 PM #LIONPRIDE
JH track tomorrow at Udall
HS track at Fredonia tomorrow.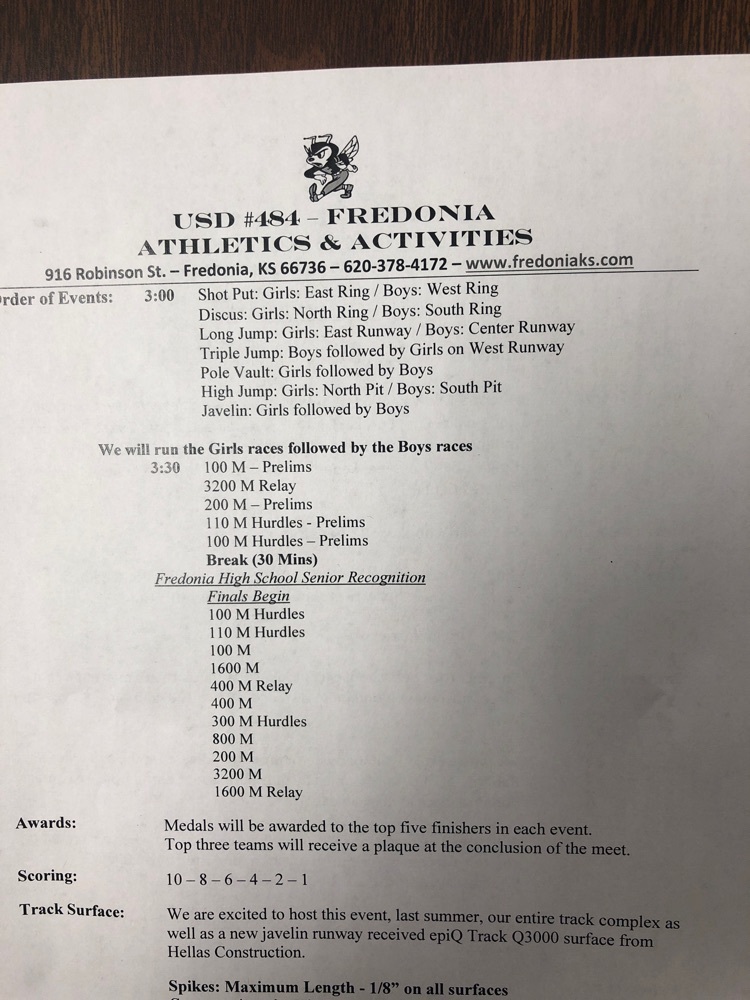 If you or your student is interested in running for an FFA Chapter Office position for next year please fill out the Google Form here before April 21st! *Students need to be in high school next year
https://forms.gle/ytWwN3HtAyWD8nf89

We are excited to announce Ethan Baker as our Head High School Football Coach. Ethan is currently the social studies teacher at our Jr/Sr High School and he has been an assistant coach on the football staff prior to his new position. Ethan will bring enthusiasm to our football program and he is looking forward to continuing to develop our young athletes. Congratulations Ethan!

Tonight's baseball and softball games have been canceled. They will be rescheduled to Tuesday the 26th at 4:30pm in Eureka.

**GAMEDAY** LIONS VS TORNADOES 4/19/22, 4:30 PM, EUREKA, HS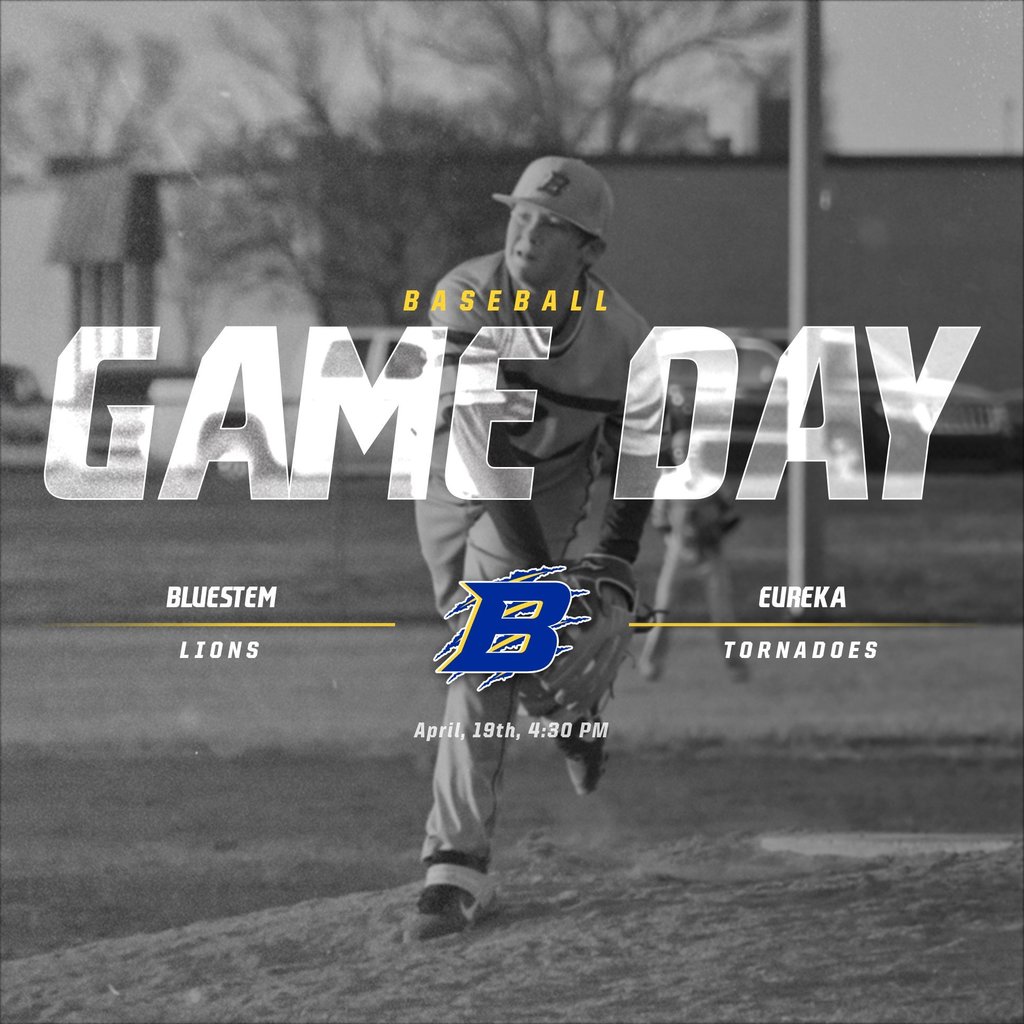 *HS TRACK & FIELD @ BETHANY COLLEGE (SMOKY VALLEY INVITE) 4/14/22, 3:00*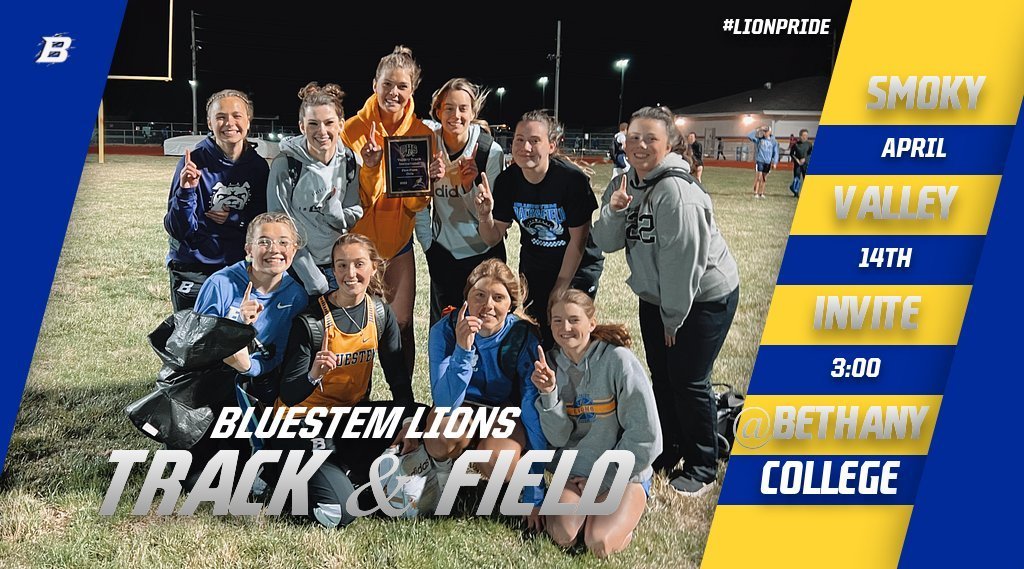 HS at Smoky Valley tomorrow.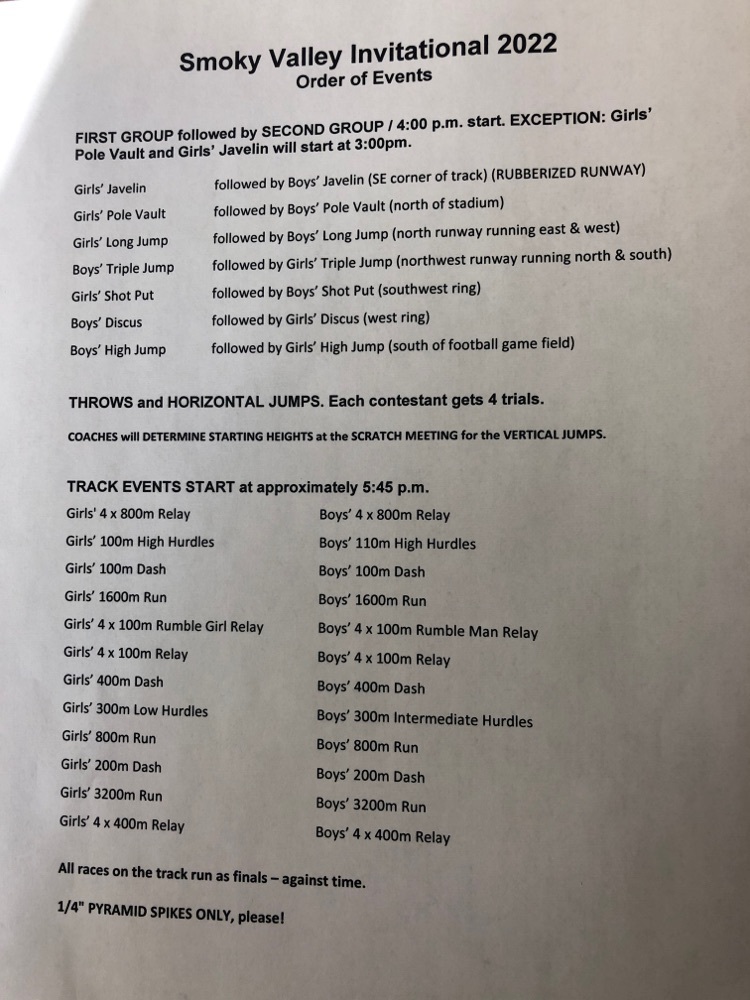 Shout out to Mr. Worrell and the shop class for building a GaGa Ball pit for the PE classes! #LionPride