ONLINE ENROLLMENT IS NOW LIVE!! -If you have existing students in district you can access the enrollment forms in your Powerschool Parent Portal (usd205.powerschool.com). Reminder: this can only be done in a browser and not the app. -If you are new to the district or requesting to enroll via out of district then you will need to come in during our in person enrollment times to get set up in Powerschool or approved if out of district. -There will not be anyone in the offices to assist with forgotten passwords or questions until the enrollment times and dates listed below. Enrollment Dates/Times: -Tuesday - August 3rd from 7:45am to 3:45pm -Wednesday - August 4th from 10:00am to 6:00pm *If at all possible, we ask that you enroll remotely.
Volleyball preseason conditioning will begin on August 2nd at 4:00 pm. Conditioning schedule: Monday through Thursday, August 2-5 and August 9 - 12 from 4:00 to 5:30 PM.
We are currently looking for MS and HS Football Managers and Filmers! Our managers and Filmers are an essential part of our daily football operations. Managers/ Filmers get a team manager shirt and get a varsity letter for their roll on the team. If interested contact Coach Haworth via email or cell phone at
ehaworth@usd205.com
Or (316)243-6307

** Attention Fall Athletes ** Sports Physicals will be offered during enrollment on August 3rd. Physicals will take place in the nurses office from 8am-11am for $25. All athletes must have a completed physical to participate.

**WEEK 5 IRON LIONS**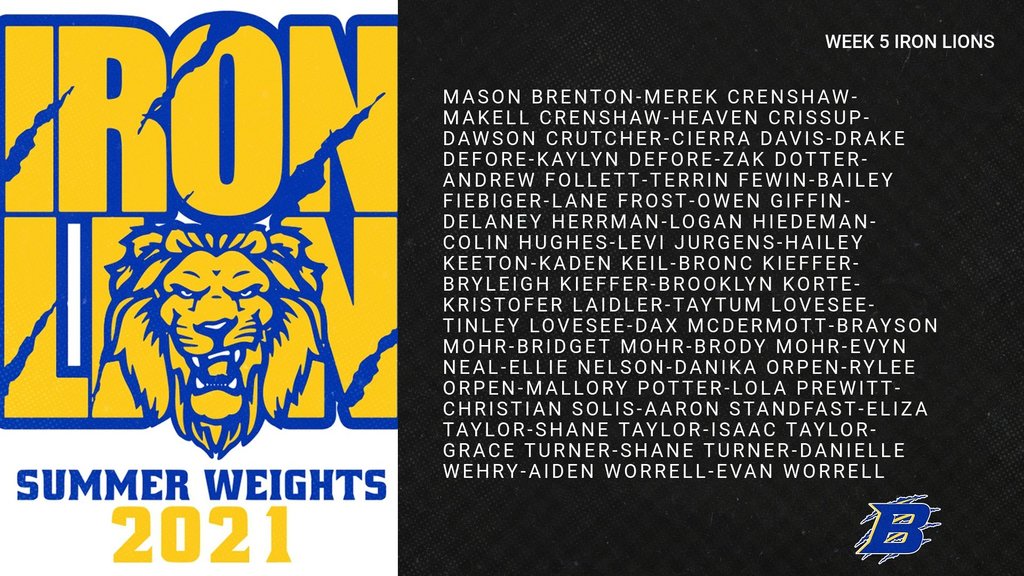 **Summer Strength & Conditioning will end on Thursday, July 29. This is a change from the original date posted.**

**WEEK 6 IRON LIONS**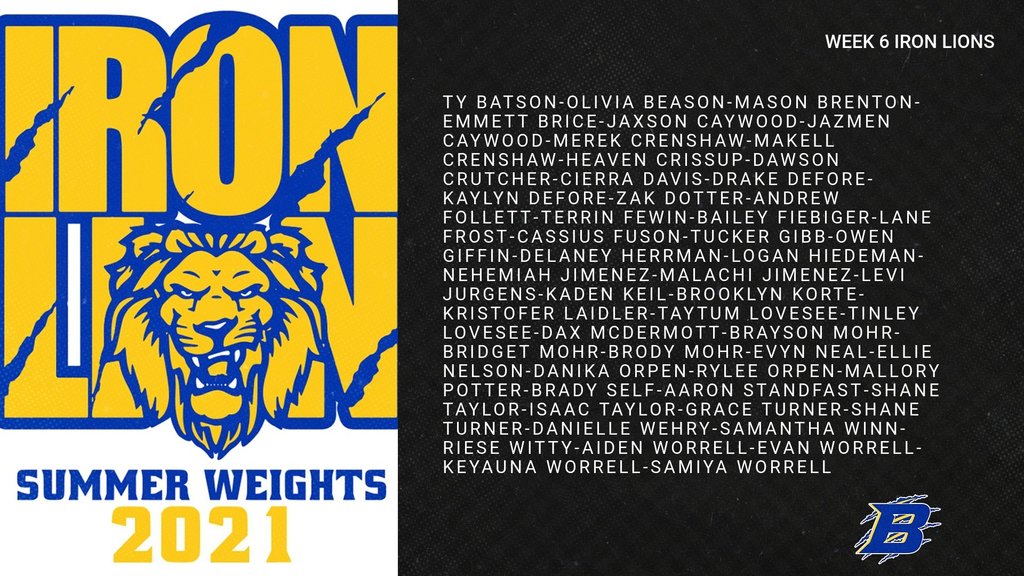 **WEEK 4 IRON LIONS**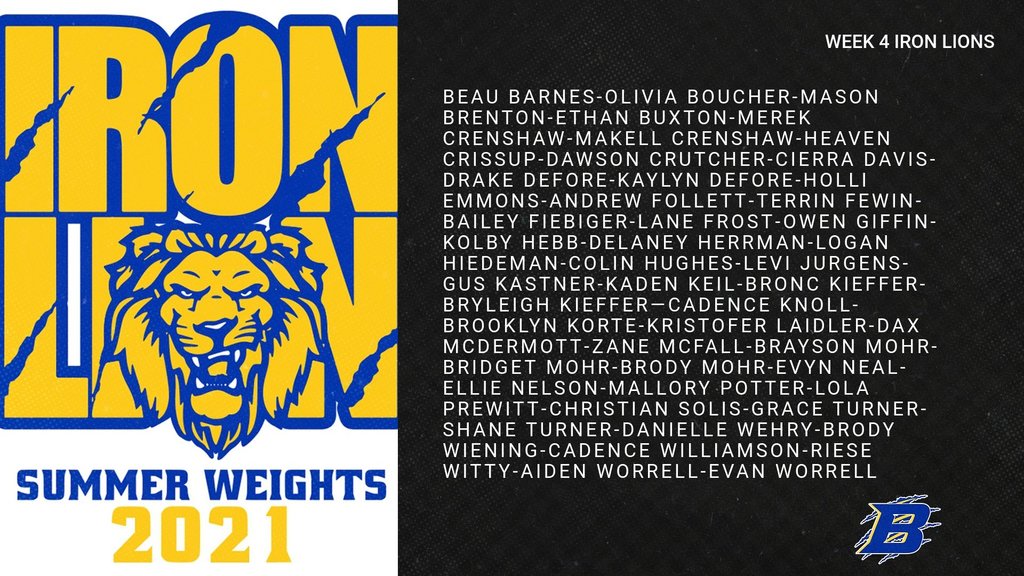 Reminder! MS/HS Football Camp Registration is open! All campers must be registered in order to attend camp. Registration deadline is July 12th at 5 p.m. Camp Fee: $20 (contact Coach Haworth if a scholarship is needed.) Ages: All incoming 7th- 12th grade Football players Players please come with work out clothes, cleats and tennis shoes. Link to Camp Registration:
https://sites.google.com/view/golionsfootball-com/documents-links/team-camp?authuser=0
Please contact Coach Haworth via email for any questions or concerns.
ehaworth@usd205.com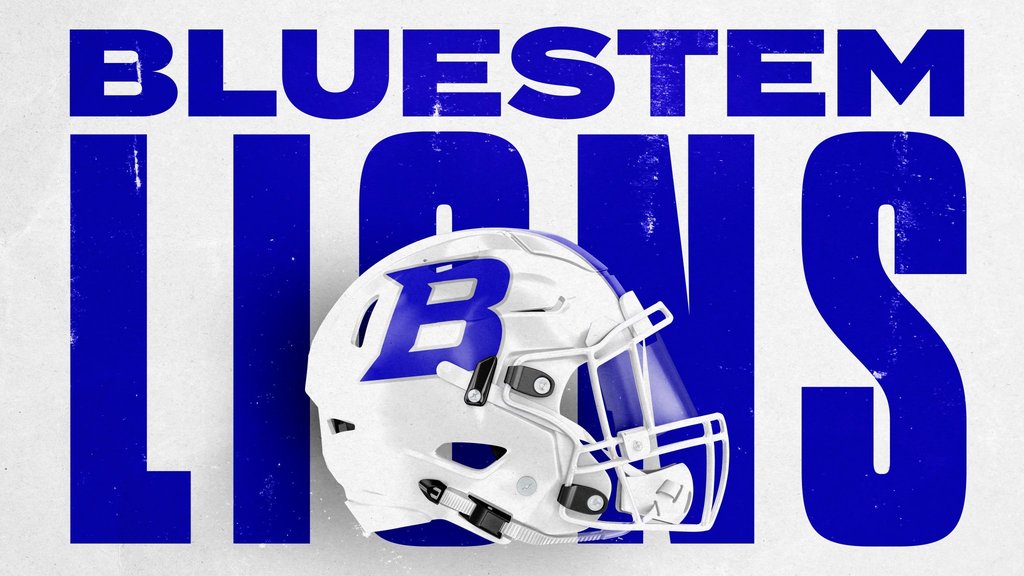 Congratulations to Delaney Blakesley (2nd Team)and Raegan Pirtle (3rd Team) for making the All-Metro Team.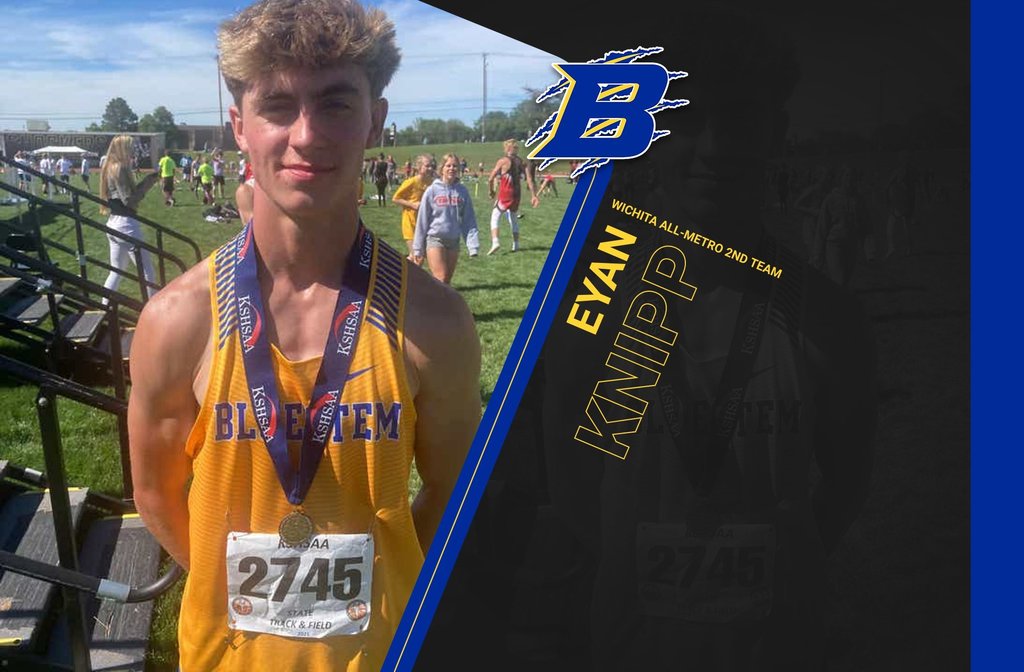 Special Education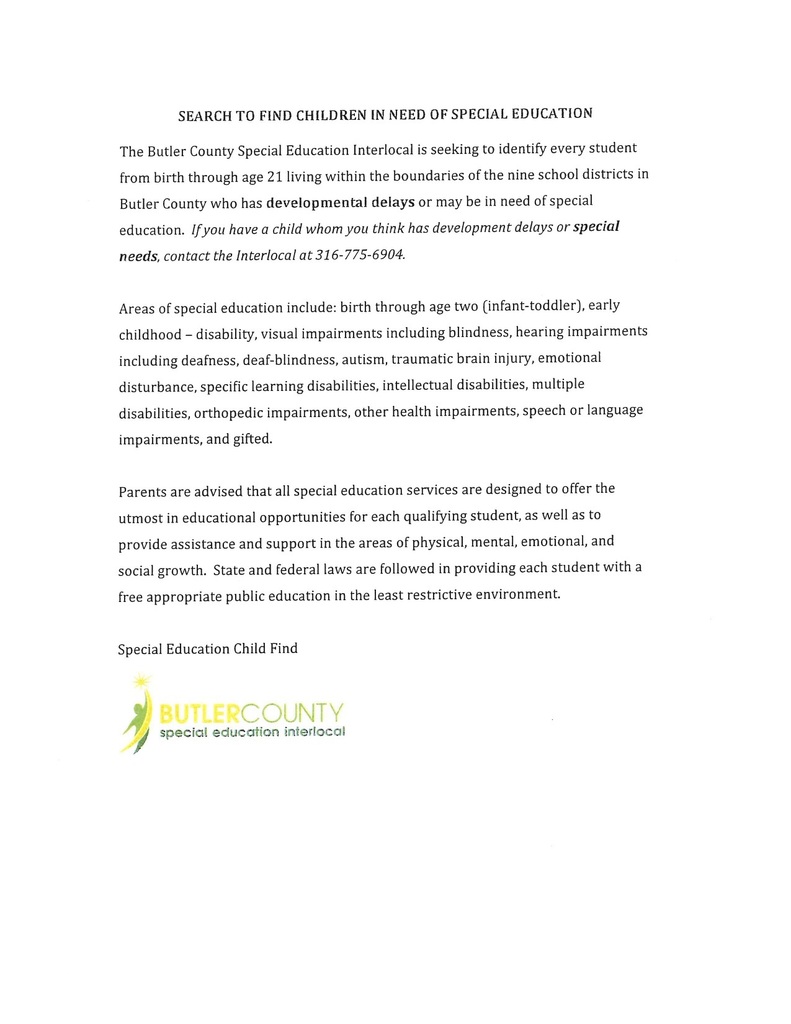 Great job by the 90+ athletes who attended summer weights during June! We will continue our sessions July 5. Have a good break!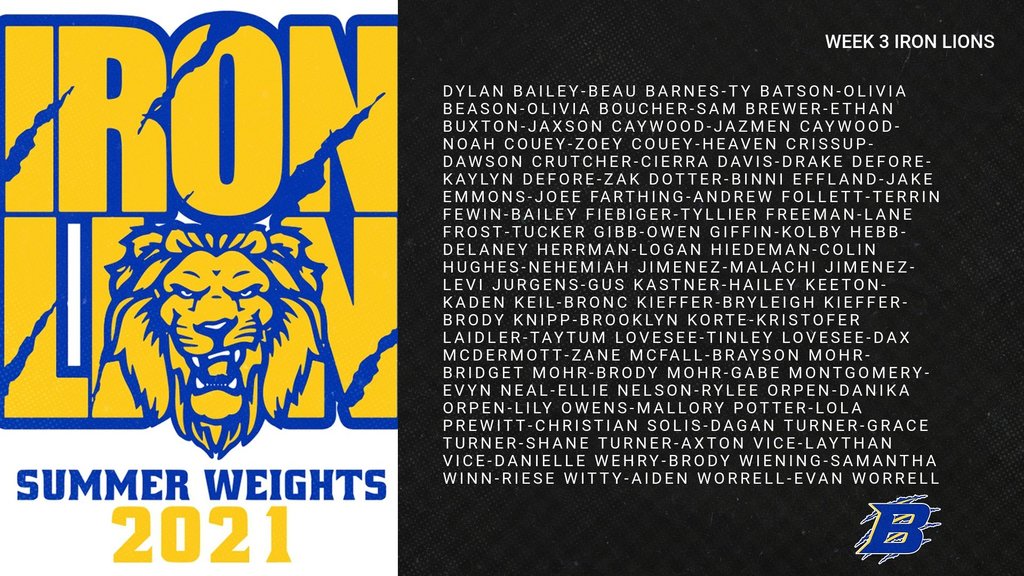 The Bluestem Trap Team participated in the Kansas State Tournament on Sunday. The team came and shot very well. Our team is very young and they were extremely competitive with the older ages.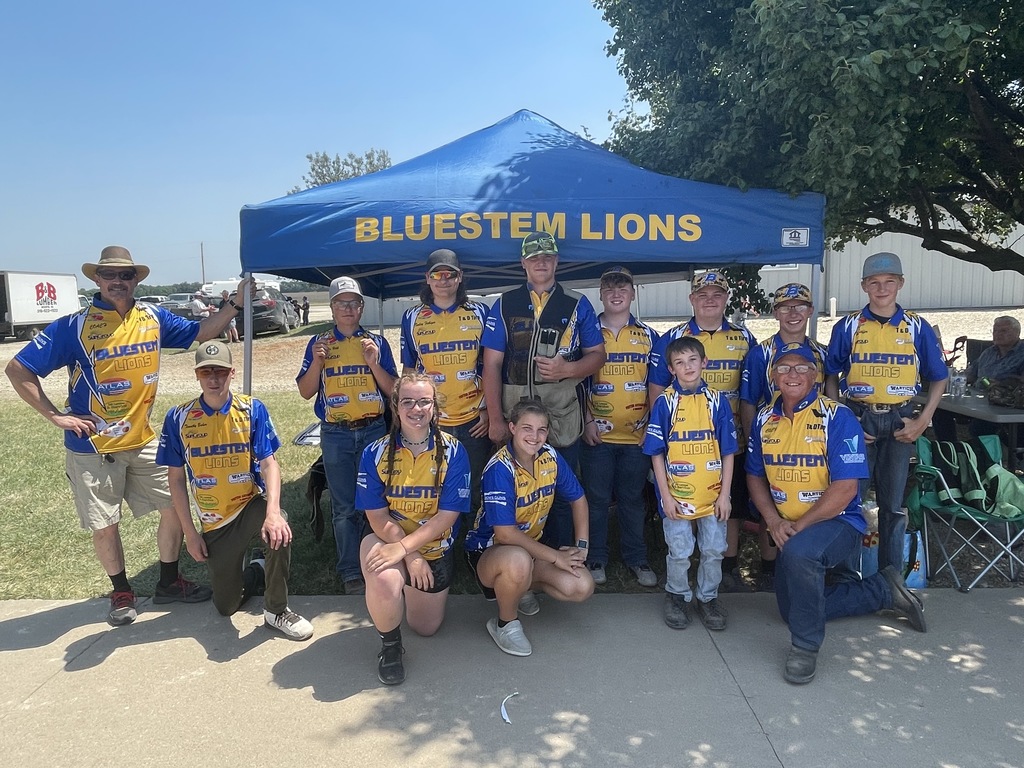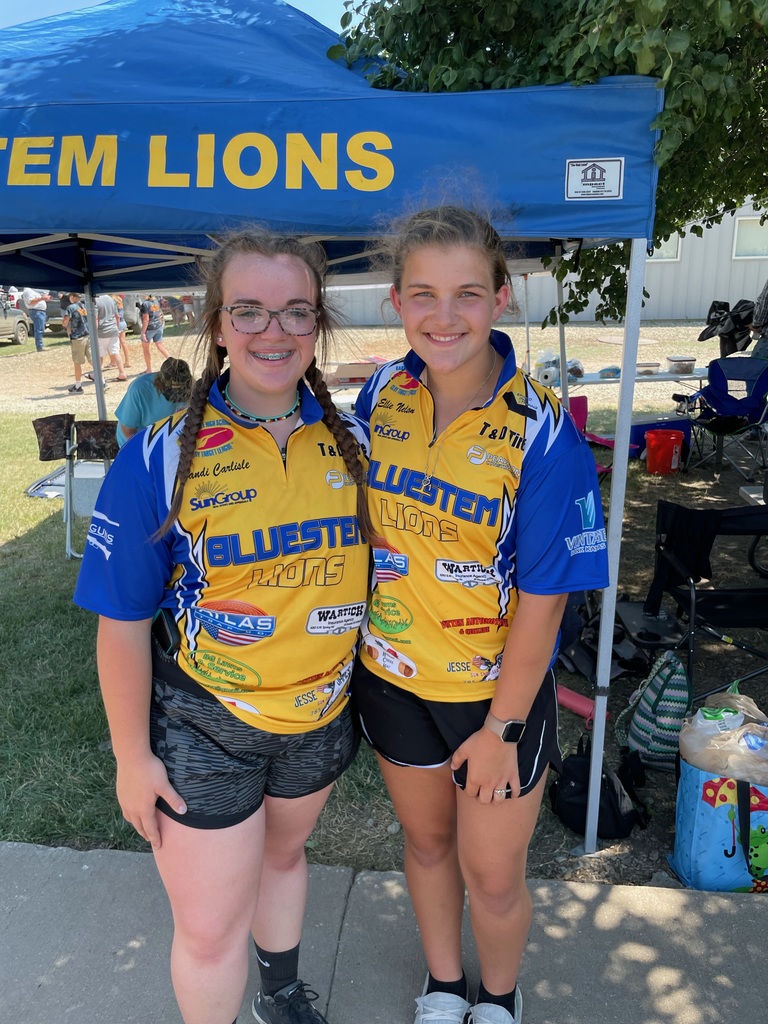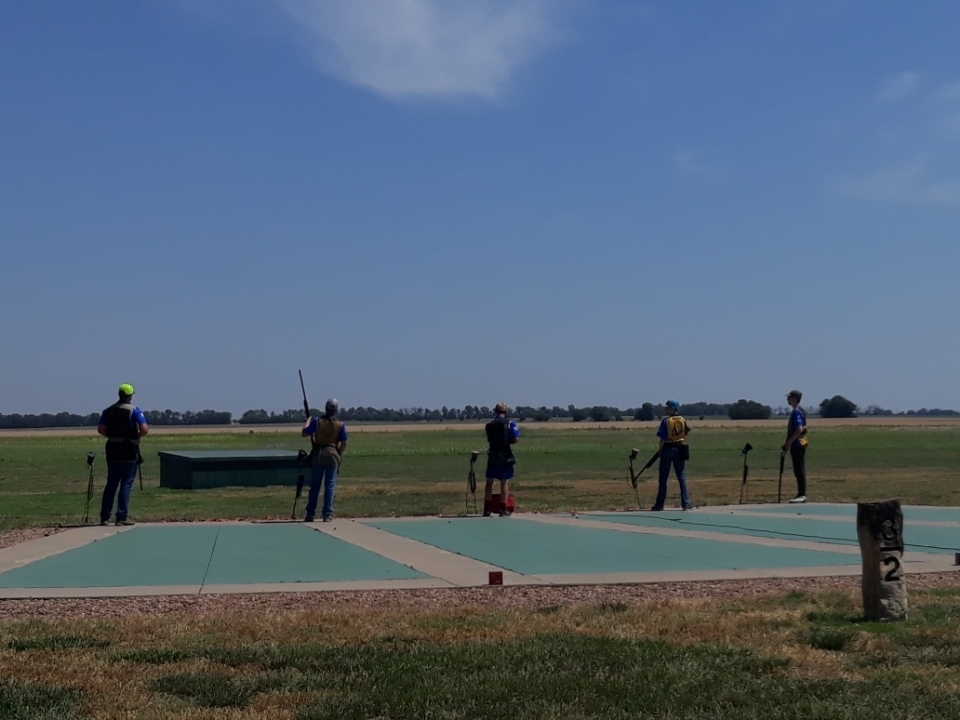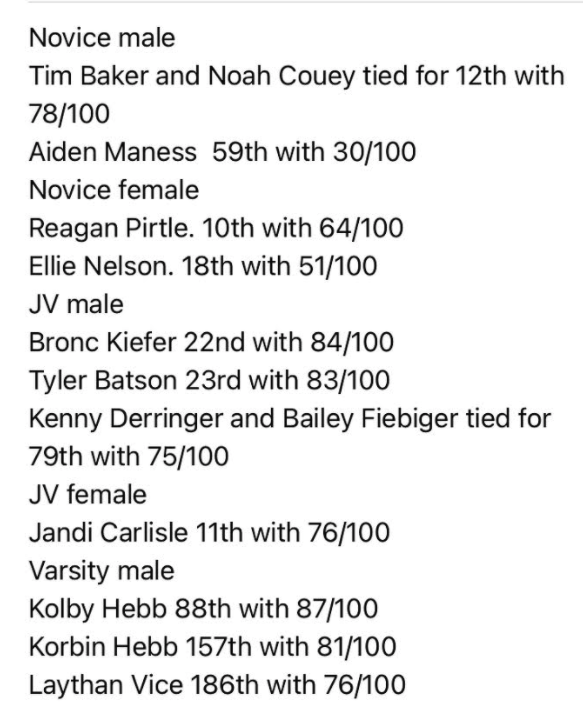 Congrats to Delaney Blakesley and Raegan Pirtle on being selected to the 2021 All-Butler County Softball 1st Team.

**74 ATHLETES IMPROVED THIS WEEK. KEEP IT UP!!** WEEK 2 IRON LIONS: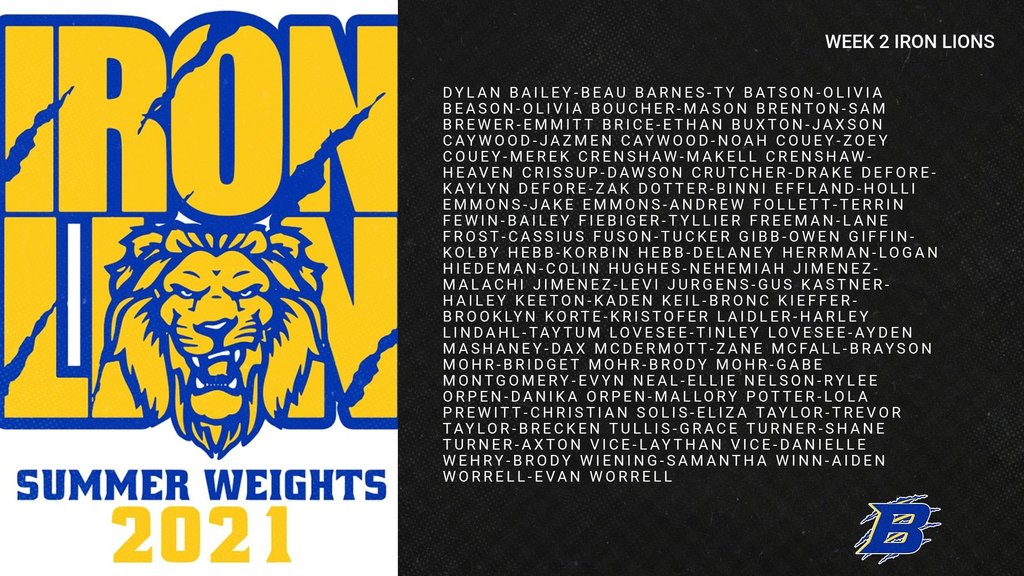 **WEEK 1 IRON LIONS**

Softball 2A All-State Team Delaney Blakesley- 1st Team All-State Outfield Raegan Pirtle- 1st Team All-State Utility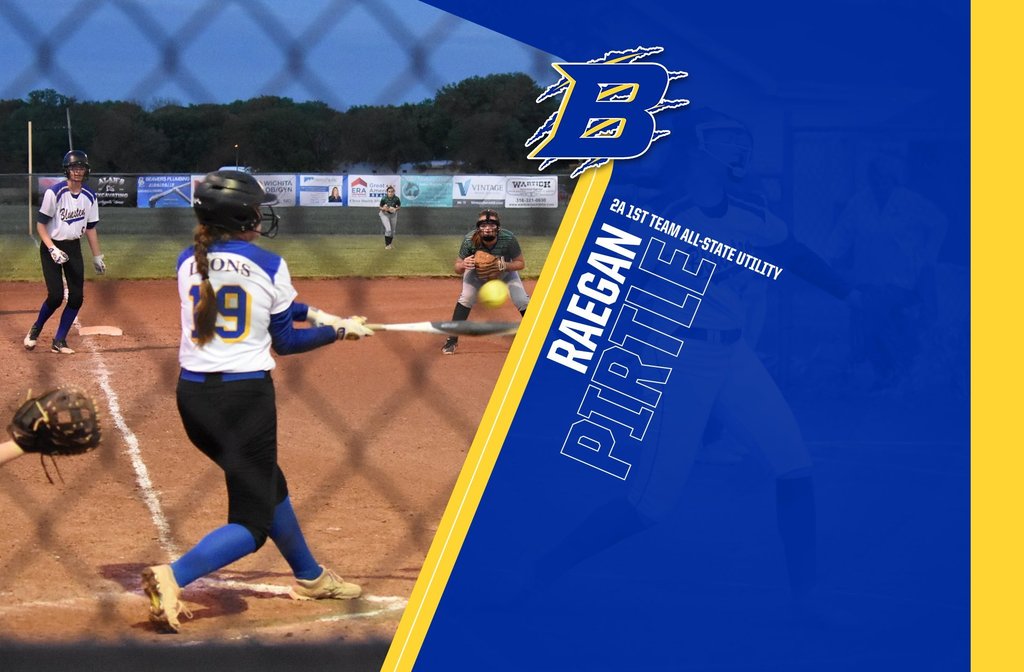 Please help us congratulate Delaney Blakesley and Raegan Pirtle who received 1st Team All-State Softball Honors!