Bluestem Varsity Boys 65 -Cherryvale 60 final
Bluestem Varsity Girls 40- Cherryvale 37 final
Bluestem Varsity Girls 40- Cherryvale 37 final
Bluestem Boys' C Team-11 Cherryvale-22 final.
Bluestem JV boys 39-Cherryvale 37 final after OT
Bluestem girls JV 18 - Cherryvale 15 final
February 1st games at Caney will be play in the following order: In the secondary gym starting at 6pm JV Boys followed by the JV girls. In the main gym starting at 6pm Varsity girls followed by the Varsity boys.
The Bluestem girls B team played hard but had a tough loss to Neodesha, 26-24.
The Bluestem JH boys A team fall to Neodesha 51-4
The JH girls A team fall to Neodesha 36-5

Bluestem Boys Basketball fall to Humboldt 72-63.

Bluestem girls varsity win over Humboldt 45-30.
**Tonight's games at Humboldt** In the Old gym starting at 5pm JV Boys followed by C team Boys In the Field house starting at 6pm V Girls followed by V Boys. There will be NO Girls JV games tonight.

*REMINDER* to all parents & spectators planning to attend the HS basketball game tonight at Humboldt. Masks will be required to be worn by all patrons/spectators. Athletes and officials will need to wear them when not actively participating in the games, including on the bench."
Tonight's JH basketball games will be held in the HS guy. Girls A game will start at 5pm and the Boys A game will follow. There will be NO games at the elementary.
Congratulations to the Bluestem Elementary Spelling Bee winners! first place-Remington Cox, Second place-Paige Long, and third place-Kolton Hodges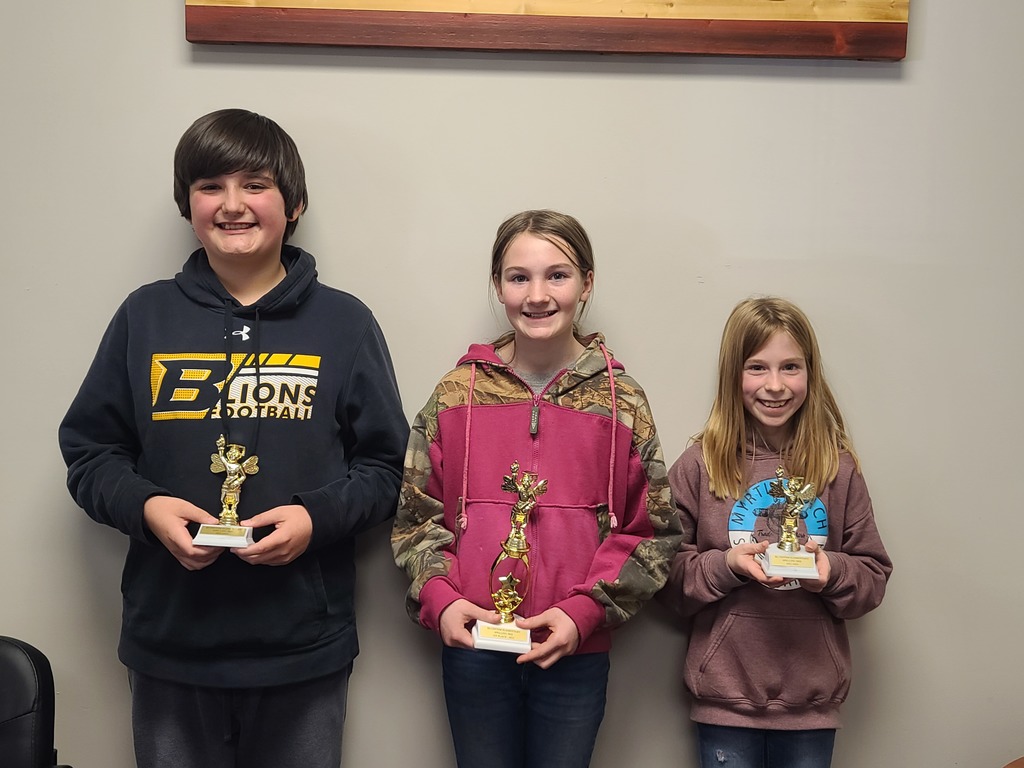 Due to numbers Cherryvale girls can only play 1 middle school game today. Middle school girls A game will be at 5pm at the high school. Middle school boys B will play at 5pm at the elementary Follower by the A game.

Bluestem Girls Basketball wins 53-43 over Wichita Home School Warriors to win the Bennington Mid-Season Round Robin Tournament.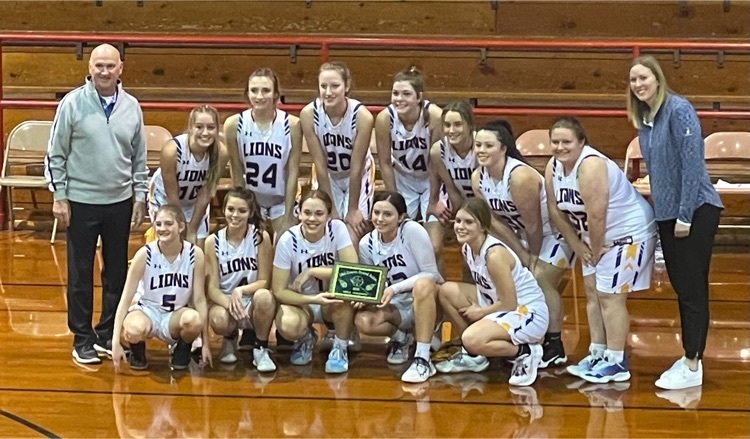 Varsity Girls basketball moves to 2-0 in the Bennington tournament with a 32-31 win ver Bennington!

Bluestem High School Spirit Week Monday: Anything but a Backpack *****Within reason***** Tuesday: Future Career day Wednesday: Generations Day 12th-Senior Citizens 11th- Middle age parents 10th- College 9th- elementary 7th/8th-Babies Thursday: Class colors Friday: Blue and Gold