Morning Announcements May 18, 2023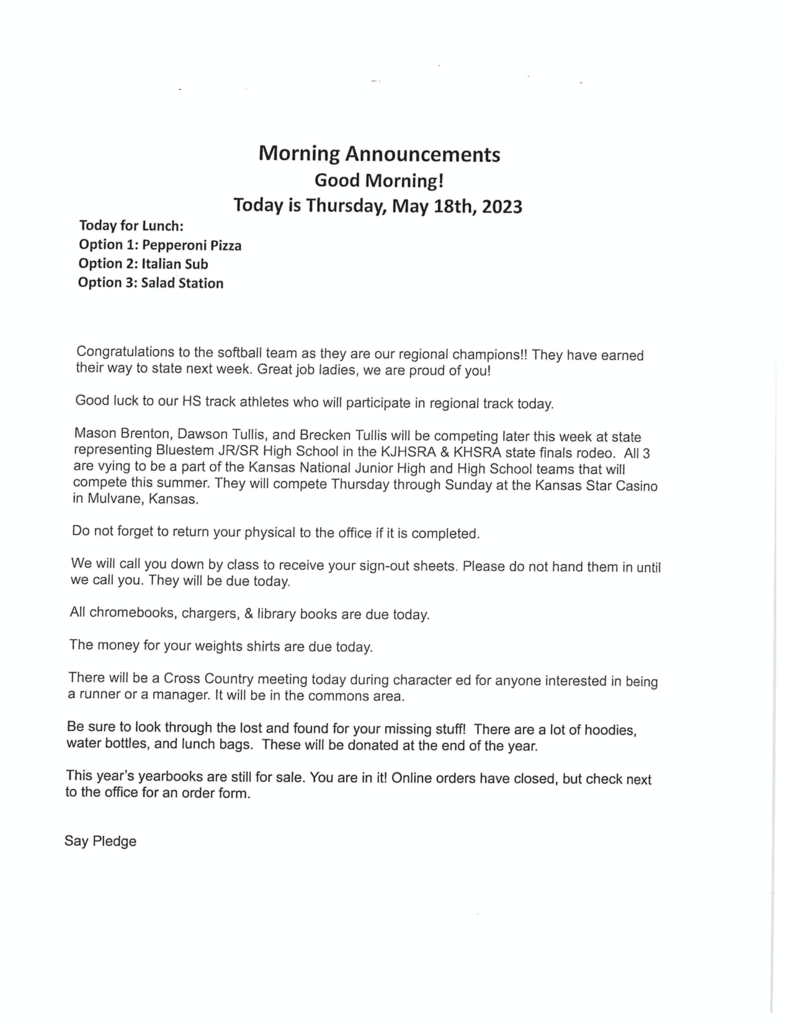 Congratulations to the Lady Lions Softball team as they are regional champions! They defeated Oxford 15-5 in 6 innings.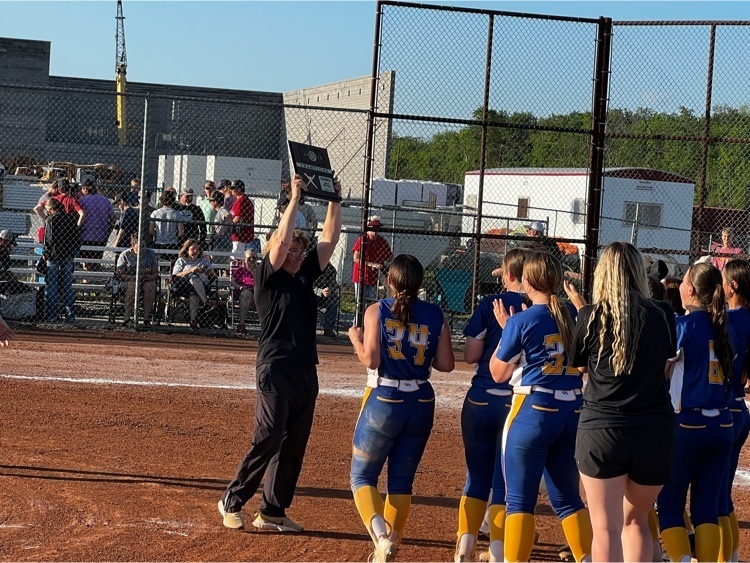 Baseball concludes their season with a 12-2 loss to Sedgwick. Great job this year! #LIONPRIDE

Morning Announcements Wednesday, May 17th, 2023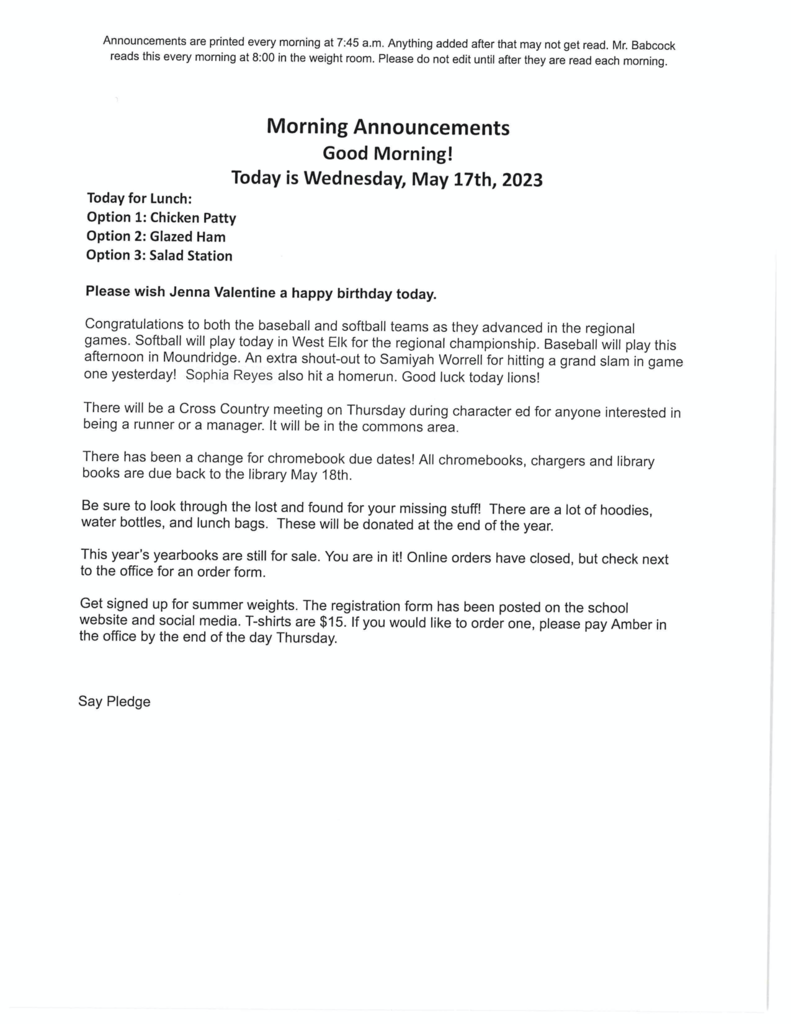 Congratulations to the baseball team as they win 15-0 to advance and play tomorrow at 2:00 in Moundridge.

Congratulations to the softball team, they advance with a 10-0 win to play in the KSHSAA Regionals tomorrow in West Elk at 5:30.

Congratulations to the softball team, they advance with a 15-0 win over Central Burden. They will part at 6:00 pm @ West Elk.

Morning Announcements May 16, 2023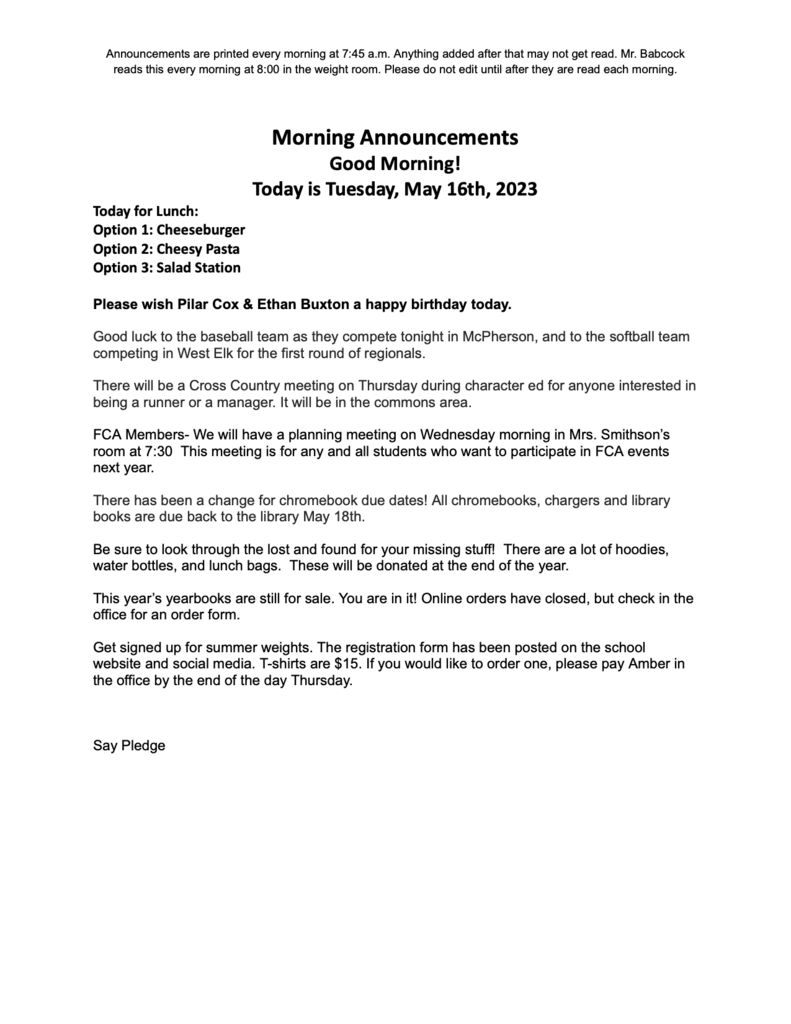 ***ATTENTION***The baseball games that were scheduled to be played in Moundridge will be relocated to the McPherson College Baseball/Softball Complex in McPherson. The address is 1000 South Centennial Street in McPherson. Bracket game times are the same as printed on the updated brackets sent out earlier today.

An updated bracket for Regional Baseball. Good Luck Lions!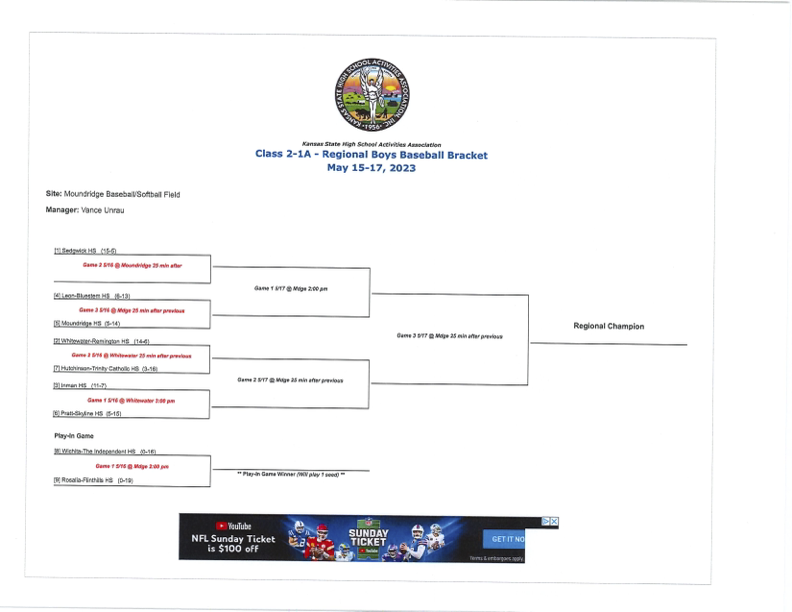 Lion happenings for the week. The much-needed rain has changed the Regional Baseball/Softball plans. Please check the website and Facebook for updates about them.

The baseball game scheduled for today has been moved to tomorrow. The order of play will remain the same. We will post any updates as we receive them.

The softball game that was scheduled for today has been moved to tomorrow at 2:00 in West Elk. We will also play on Wednesday. We do not yet have an update on the baseball games, but will keep you informed as we receive information.

ICYMI **SUMMER WEIGHTS T-SHIRT ORDERS ARE DUE THIS THURSDAY. Please pay Amber in the HS office if you would like to order one. Register using the following link:
https://forms.gle/L6rX9i15XHUNEwx98

Announcements for Monday, May 15th.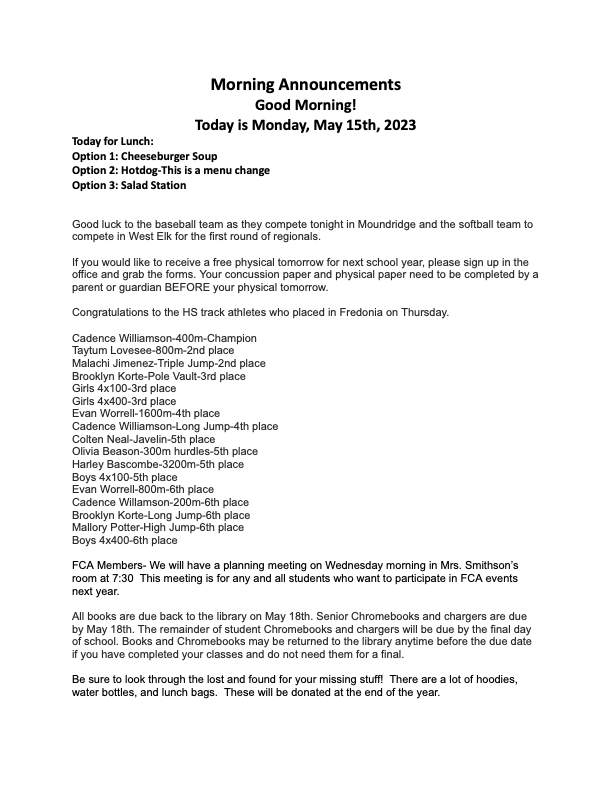 Fantastic job 5th and 6th Grade Bands and Honor Choir at your concert tonight! Keep up the good work!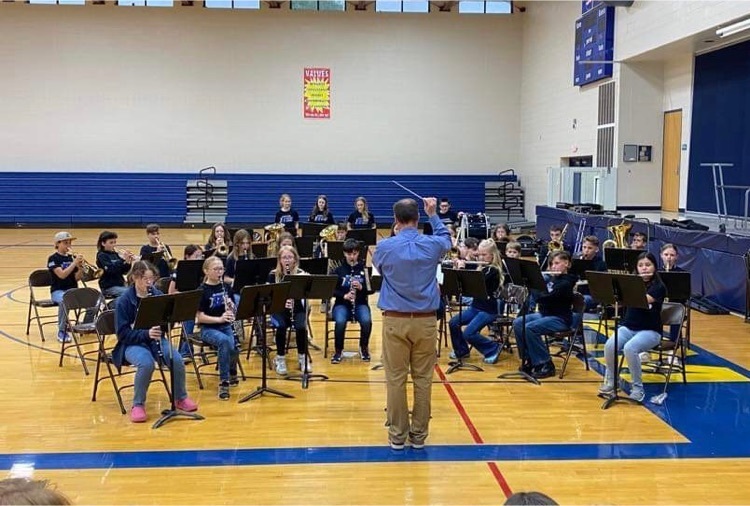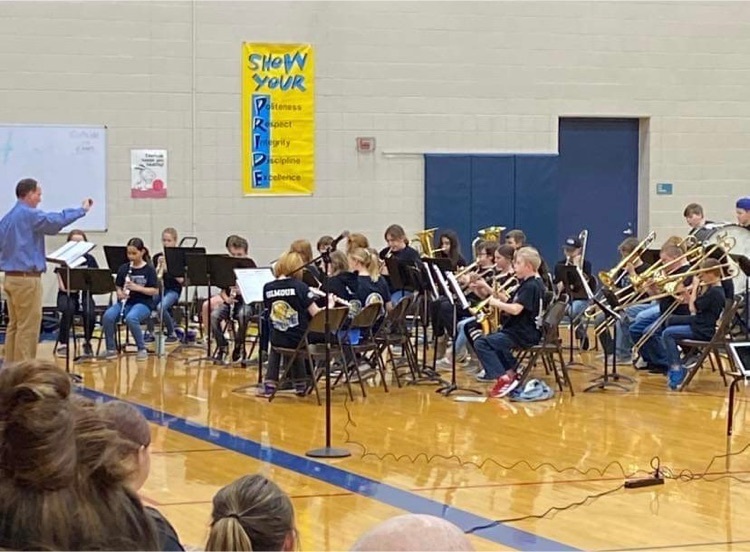 Tonight! 5th and 6th Grade Band and Honor Choir Spring Concert at Bluestem Elementary! 7:00 pm concert begins, students need to be there at 6:45 pm. Join us for some music tonight!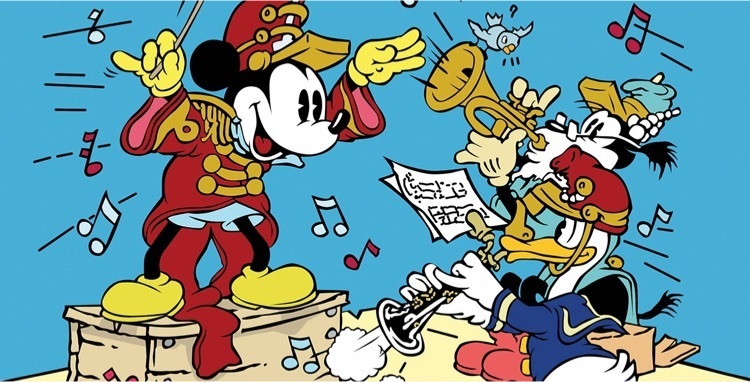 Jennifer Eagleson will be at the Jr/Sr High School on Tuesday, May 16th to provide free sports physicals for any MS/HS student who will need them for the 2023-2024 school year. The parent/guardian must have the physical & concussion paper completed before Mrs. Eagleson will perform the physical. We ask that your child(ren) sign up in the office by Monday the 15th so a general head count can be given to her. Your child(ren) can pick up these forms in the office, or you may print them from the links provided. Physical Link
https://www.kshsaa.org/Public/PDF/FORM-PPE.pdf
Concussion Link
https://www.kshsaa.org/Public/SportsMedicine/PDF/Parent-Student%20Signoff.docx