Bluestem Unified School District 205 consists of 348.6 square miles located in southeast Butler County, Kansas with a few sections located in Greenwood and Elk counties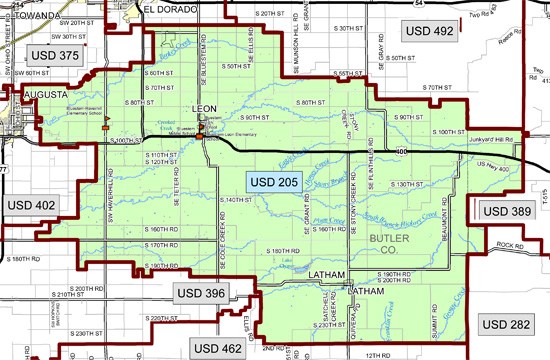 Google Earth is also a great resource for this information. Once in the Google Earth application, use the Layers function. In the layers window, open "More" and then "US Government" and finally, check mark "US School Districts". This will turn on a border for the school district.
Here is another weblink with school district boundary information in Butler County.