Sports Physical Announcement: Dr. Marcus Deaver from Art of Life Chiropractic will be conducting sports physicals at BJSHS Monday August 12th at 6 pm for all Bluestem MS/HS Student-Athletes. $25 per physical.

ALL SPORTS PARENT MEETING An informational meeting for all Jr./Sr. High School students that plan to participate in sports during the 2019-2020 school year will occur on Thursday August 29th at 5:30 pm in the High School Gymnasium.

ENROLLMENT UPDATE: If you are having problems with your Parent Portal or with any other issues with the online enrollment process the office staff will be back in to assist you on July 31st & Aug. 1st. Feel free to give them a call or stop by during enrollment hours. Thank you!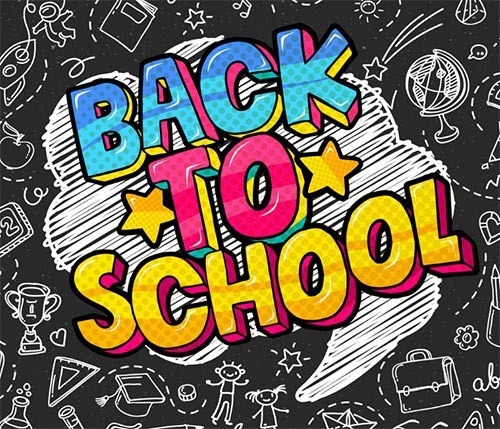 Bluestem Online Enrollment is now live!! ONLINE ENROLLMENT IS ENCOURAGED. To access log into your Powerschool Parent Portal and select the registration option on the left hand side. In-person enrollment will be available on July 31st - 7:45am-3:45pm and Aug. 1st - 10am-6pm.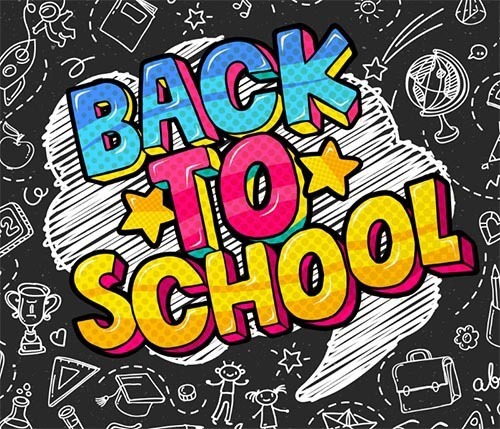 Check out the new face of Bluestem Football. Here is a letter and calendar for all students in grades 7-12 from our new head football coach Ethan Haworth. Go Lions!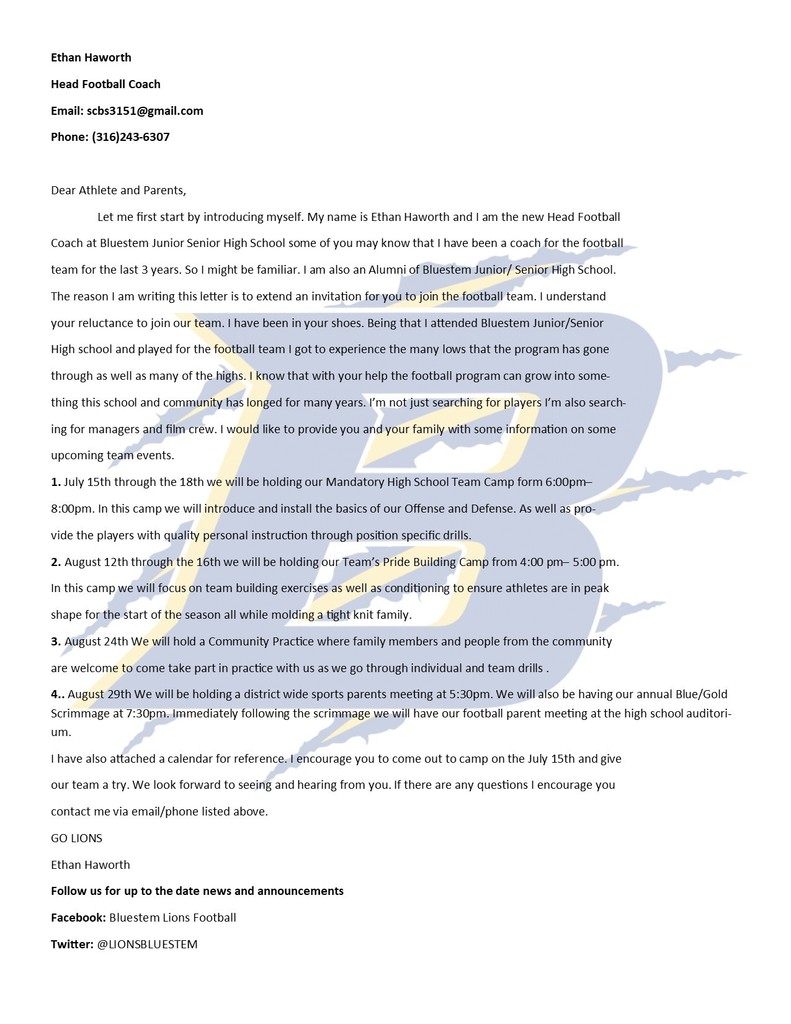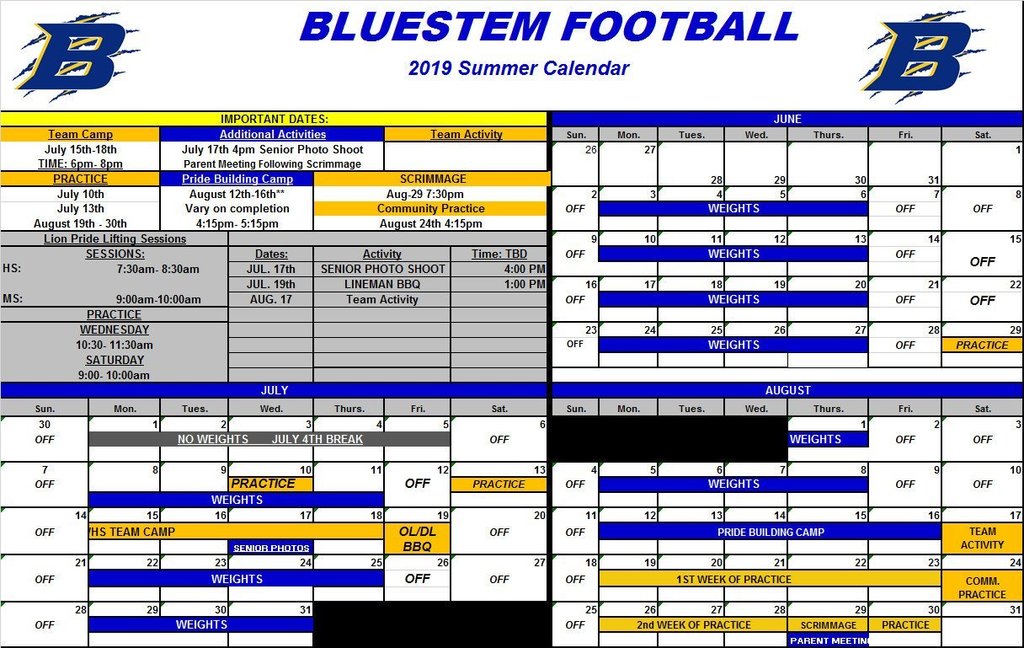 Congratulations to DJ and Kyle for making the cut at the world fishing tournament. Only 66 teams out of 369 fish tomorrow and our boys are still fishing. Great job.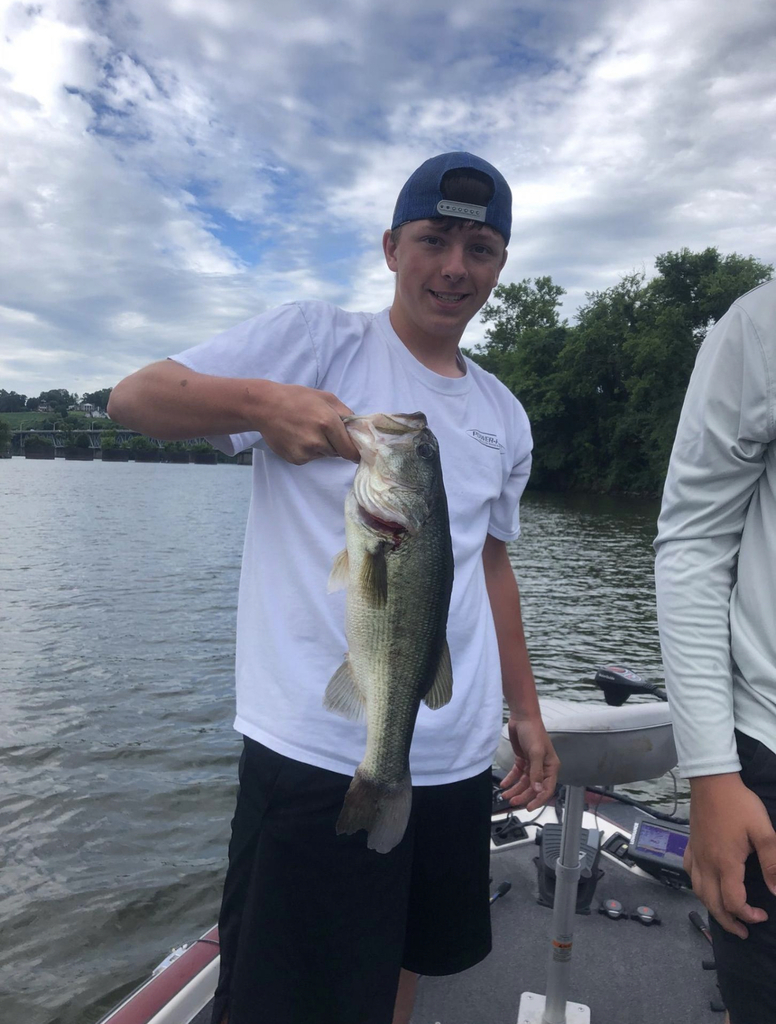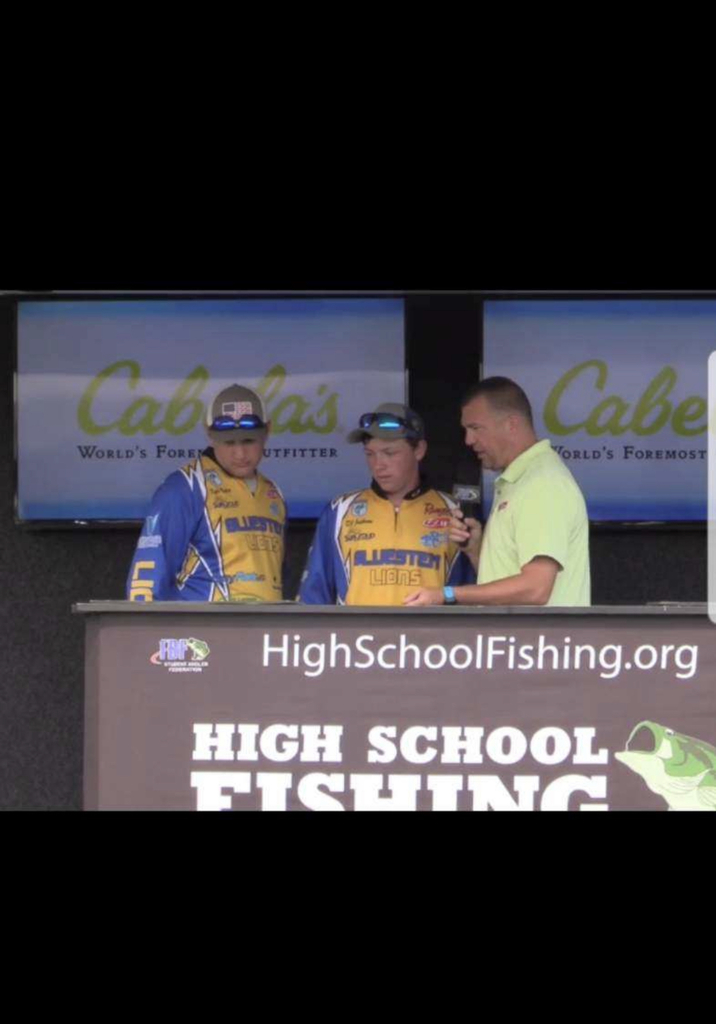 Bluestem Trap Team competed at the state tournament today. Great job Lions!

Summer Food Service Program begins today! See flyer for more details.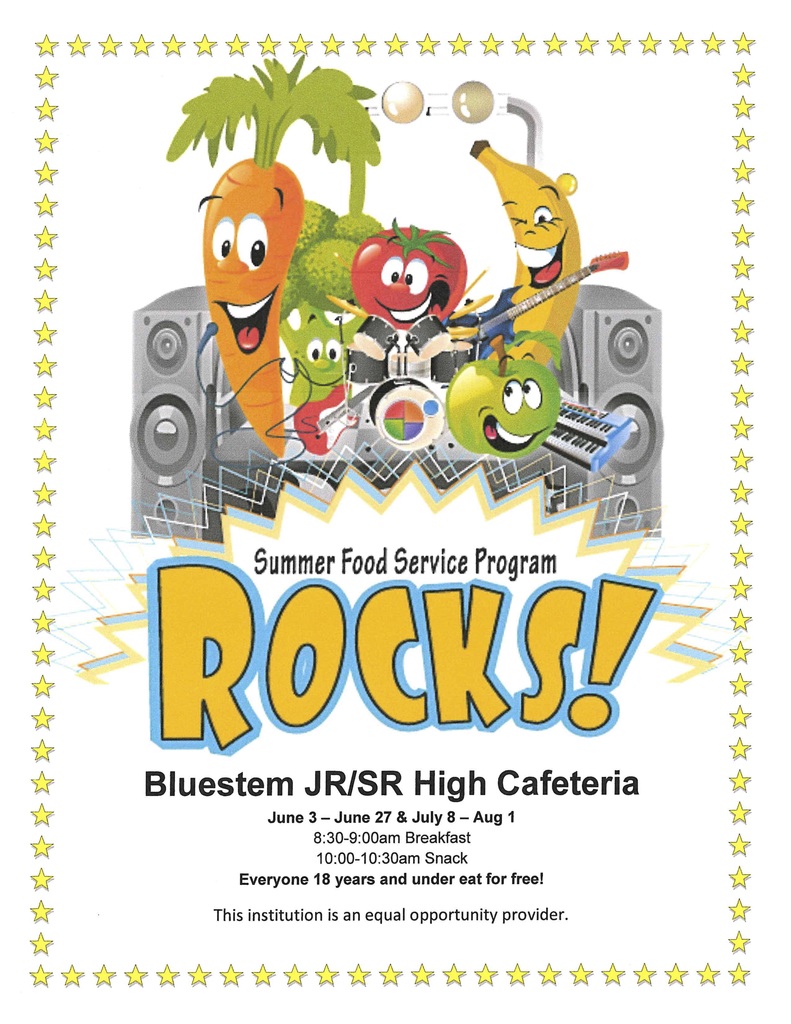 School will be open today, Tuesday, May 21. Several bus routes will be canceled due to flooded roads. Drivers will be contacting parents of those effected students. Please be safe and error on the side of caution. Do not drive through rising waters. Be safe and stay dry.
Today is the last day to order online and to turn in your order forms for the Bluestem Elementary Yearbook
State Softball and State Track info.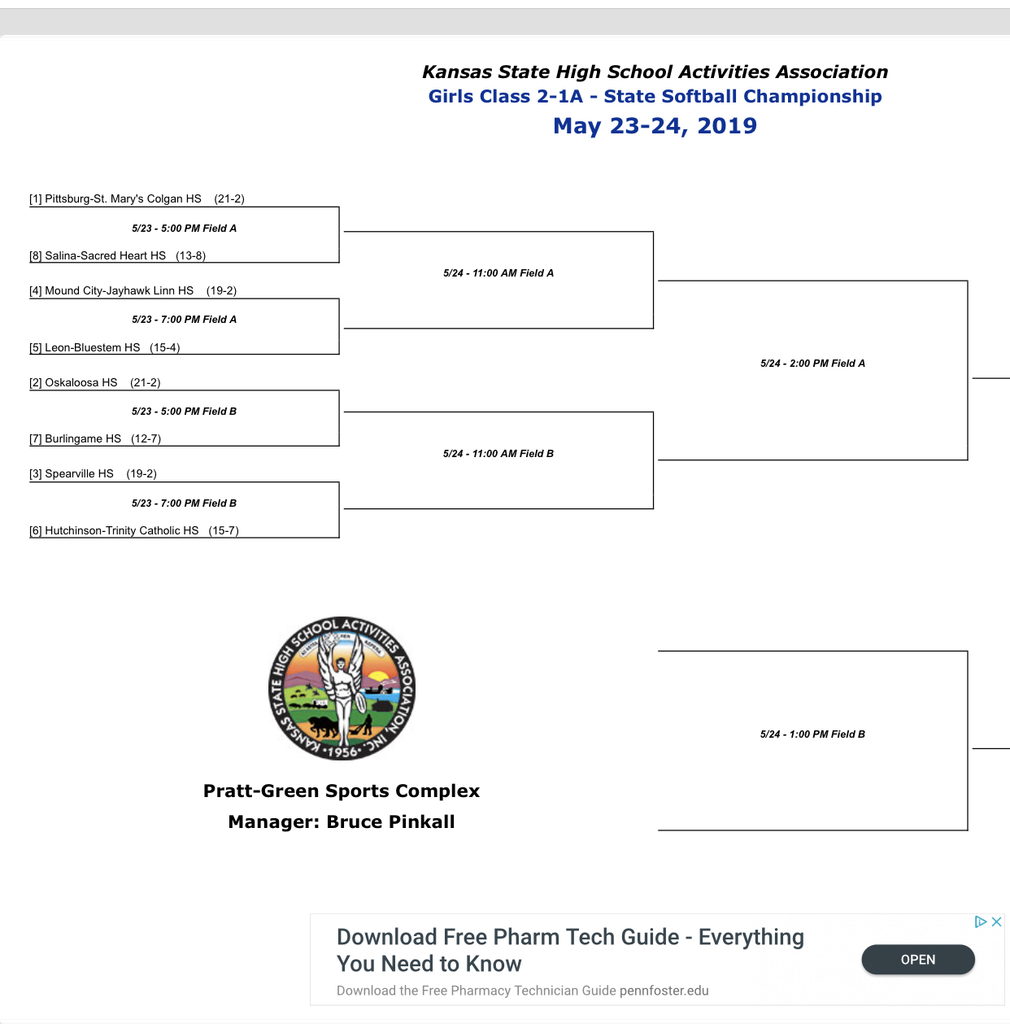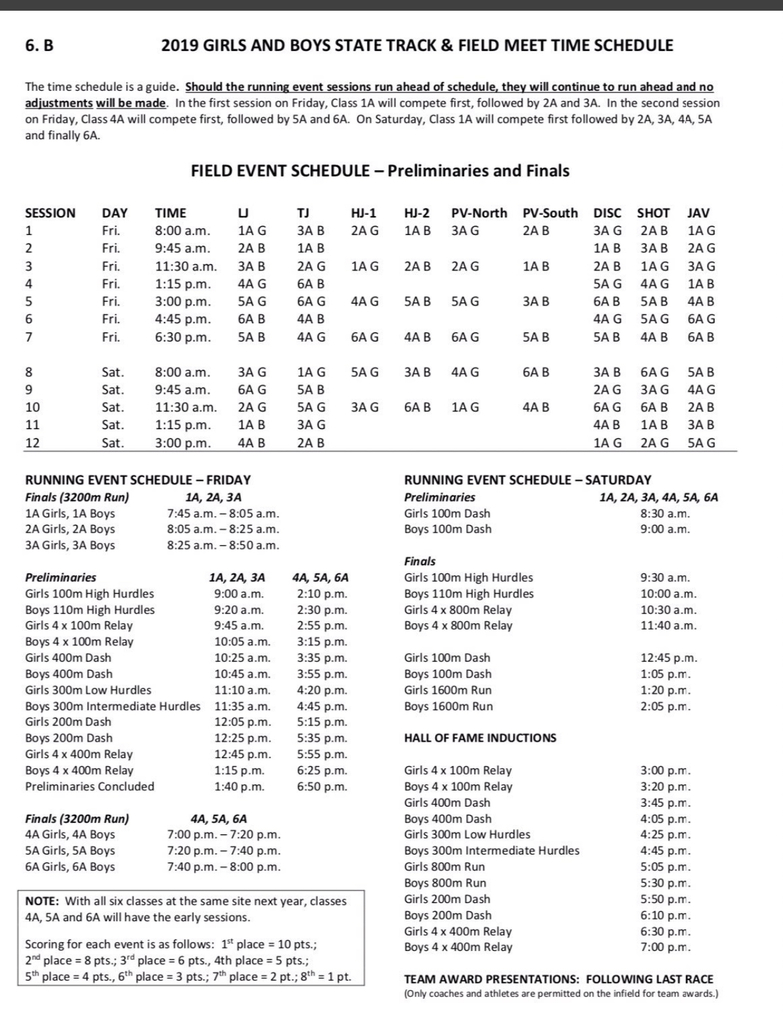 Due to weather we will not be going on our 8th grade trip. We will have movies, pizza, and ice cream here at the school for 8th graders.
Congratulations to our girls track team for back to back regional championships. Good luck at State.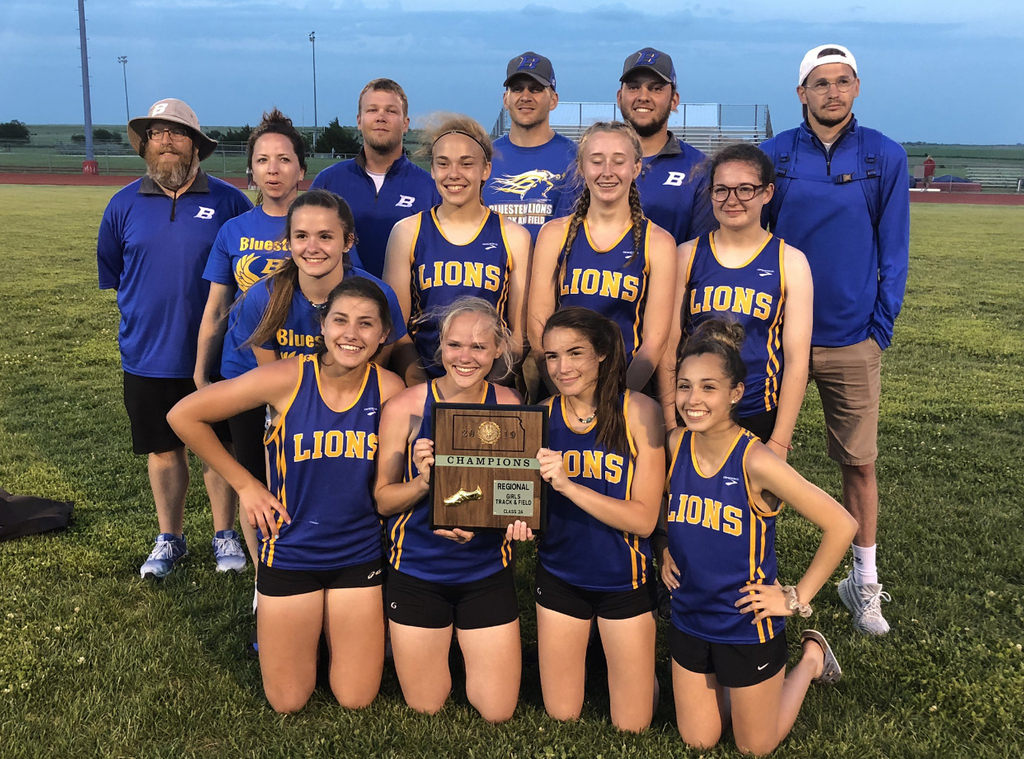 Leon Public Library On Wednesday, June 5 from 1:00-2:00 "Exploration Place" will be bringing fun activities for ages 4-11. It will be "Out of this World". Wednesdays June 12, June 19 and June 26 from 1:00-2:00 is the summer reading program for 4-8 year olds.
Congratulations to our softball team for winning regionals tonight. Girls going back to state for the 4th (correction from earlier post) straight year. Will post state schedule when we know.

BES Annual Track & Field Day will be held this Wednesday, May 15th. See attached photo for more info.
All library books are due by Thursday, May 16th!

The games that were scheduled to be at Caney today have been canceled.

Unified School District Number 205, Bluestem Schools will be closed today, Wednesday, May 8th due to flooding conditions and impassable roads.